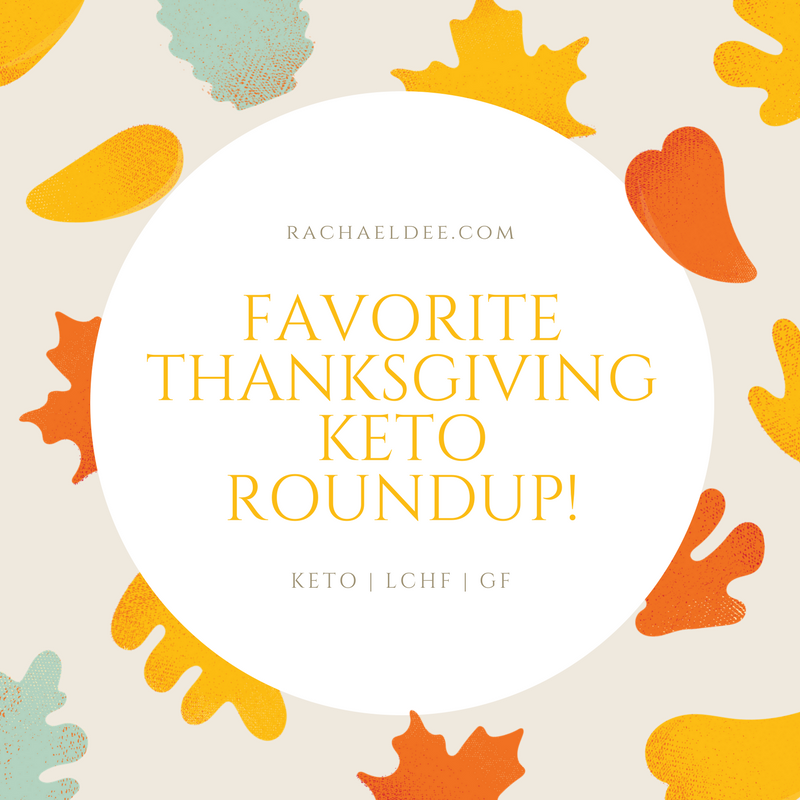 MY FAVORITE KETO THANKSGIVING
PINTEREST RECIPES!
Hey friends!!
You asked for it, so here it is!
See how EASY and often SIMPLE it is to stay KETO during the holidays!  All you have to do is type, click and search and there are HUNDREDS of delicious recipes right at your finger tips!  Pintrest makes it SO easy to find substitiutions for your holiday favorites and has a myriad of ideas that you might not even have thought about!
Find my Keto Thanksgiving Roundup HERE: pinterest.com/mrsrachaeldee
THERE IS STILL TIME FOR YOU TO SUCCEED!
Know that this list is just a starting point!  I would love to hear below what some of YOUR favorite Keto recipes are that you have found so that I can add them to my ongoing list!!
YOU are strong.
YOU are beautiful.
YOU CAN DO THIS!
Let food be fun, fat your friend and the holidays a time to truly focus on what we are grateful for.
Cheers & Ketones,
Rachael Dee