Welcome to the wonderful world of doTERRA Essential Oils!
I am so excited to have you join me on this journey to HEALTH and WELLNESS!
When it comes to essential oils, quality is SO important and I want you to be confident in the brand of essential oils that you are choosing to empower your family with!  doTERRA is the largest essential oil company in the world and prides itself on creating oils with the utmost care and integrity.
WHO AM I!?
My name is Rachael and I have been a Wellness Advocate and Educator with doTERRA for over 2 and a half years now.  My passion is to equip and educate you with these natural solutions so that you can empower your family with health and wellness.
I began my journey in the winter of 2014 after a long and hard year of health complications.  I was miserable, sick, tired and for the most part, HOPELESS.  When a friend came over to see if some calming oils would help support my bodies ability to sleep better, I was instantly amazed at the quality and benefits.  Upon the first application, I melted into the couch and felt my body relax for the first time in months.  I was hooked and haven't looked back since!  I was so stunned at the therapeutic benefits and wanted those who felt hopeless to know that there were natural and AFFORDABLE solutions out there!
SO LETS GET STARTED!
First, its important you understand the BASICS of essential oils!
Watch these 3 short videos for your basic foundation of WHAT essential oils are, WHY doTERRA's CPTG is a cut above the rest and HOW to get started!  My goal is for you to be able to learn in a short amount of time, with these short videos and brief explanations!  This of it as a class in a BLOG!  Crafted for you and your busy schedule… Piece of cake!!
If you need help at ANY point, please feel free to comment below or email me!  I am happy to help you begin your journey!
INTRODUCING DOTERRA: Empowering you to be ready for ANYTHING!
WHAT IS A DOTERRA ESSENTIAL OIL:
WHY YOU SHOULD CHOOSE DOTERRA ESSENTIAL OILS:
So now that you understand a bit of the foundations of the incredible benefits of essential oils lets talk about some of my FAVORITE oils!!  Listed below are some of my favorite single oils, blends and vitamins! Each video is only 1-3 minutes.
I am going share just a few, but know that once you get started you will have FULL access to your very own back office with info on EVERY oil and product we carry, tons of essential oil education, doTERRA Science and resources to empower you further!  If you want more info on a specific oil or supplement, make sure to comment below and I would be happy to help!
HERE WE GO!!
Frankincense Essential Oil:
Peppermint Essential Oil:
OnGuard: Protective Blend
DAILY NUTRIENT PACK:
HOW DO I GET STARTED?
doTERRA essential oils are sold solely through independent distributors like myself.
As a Wellness Advocate, I get to know YOU and support your goals in every way that I can!
Most people enjoy starting with a WHOLESALE MEMBERSHIP by purchasing a starter kit.
This automatically saves you 25% off the retail pricing and it's BY FAR the best savings and value!
Watch this video to see how easy it is to get started with a wholesale account:
SCROLL DOWN BELOW FOR MONTHLY PROMOTIONS AND FREEBIES!
Check out our BEST starter Kits to find your perfect fit!
PDF DOWNLOAD OF ALL KITS: CLICK HERE for details of every enrollment kit!
STEP BY STEP GUIDE TO GET STARTED WITH YOUR WHOLESALE ACCOUNT: 
Step 1: Go to my website and click on the JOIN & SAVE Enter your country and hit continue.
Step 2: Select Wholesale Customer for 25% discount all year long OR Wellness Advocate to receive bonuses and comissions (hellooooo free oils) – then hit JOIN doTERRA.
Step 3: Fill in the About You section. This is the bulk of your wholesale account application. This info goes straight to dōTERRA through their secure site.
*The "Enroller ID" and "Sponsor ID" boxes should already be filled in for you. If they are not, all you have to do is enter 677561 in both boxes.  My name should come up "Rachael Thomas"
Step 4: Select your starter kit. All the kits are great, so look at your budget and see what fits.  Below, I have listed in detail some of my favorite ways to get started!  Choose your preferred shipping method.
***FYI-If qualifying for a monthly promotion, make sure your PV amount reaches desired amount listed. PV and dollar amount are slightly different. Once order is placed, you cannot change to qualify.
EXAMPLE: Home Essentials Kit $275, PV 225
Step 5: Enter in your payment information and then hit "Process Order Now and Continue"
__________________________________________________________________________________________________________________________________
STARTER KIT OPTIONS:
When you start out with one of these AMAZING kits, your wholesale membership fee of $35 is waived, making all future orders 25%-55% off!  Plus you get a HUGE savings by starting with a kit!
Check out the PDF link and details below on all the starter kits we offer!
PDF DOWNLOAD OF ALL KITS: CLICK HERE for details of every enrollment kit
Maybe you need specific help in choosing your families PERFECT fit in getting started?
Shoot me an email and I would love to help you figure out what oils or kit fit your needs!
My top 3 favorite kits are the Natural Solutions, Home Essential and Family Essential Kits!!!
NATURAL SOLUTIONS KIT: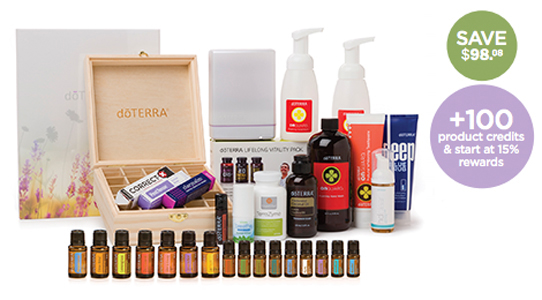 Natural Solutions Kit – $810 | $550 Wholesale (400pv)
This is our TOP SELLING kit and the perfect beginning to your essential oil journey!  A little bit of everything and my favorite start for someone looking to lay a solid foundation of health and wellness.  There are so many amazing oils that you are going to LOVE having in your home, our favorite 8-hour Aroma Lite diffuser, the #1 selling product-Lifelong Vitality Vitamins, wooden storage box, as well as our BEST blends like Balance "grounding blend" and Serenity "calming blend".
One of the best things is that you will get to experience many of our OnGuard products as well as the TerraZyme digestive enzymes. Ahhhhmazing! The Deep Blue Rub is so soothing to use on tired and sore muscles or after a long day or killer sweat sesh! PLUS when you purchase this kit, you have the option jump ahead and start saving an additional 15% with a monthly Loyalty Rewards program as well as the possibility to earn $100 back in FREE oils. This is by far my favorite kit and well loved by so many!
*Oils in this kit: 
5mL: DigestZen®, Purify, Melaleuca, Oregano, AromaTouch®, Frankincense, Serenity®, Breathe™, Balance.
15ML: Citrus Bliss®, Lavender, Lemon, Peppermint, Slim & Sassy®, Lemongrass, OnGuard®
10ML Roller bottles: PastTense, ClaryCalm
—–>PURCHASE THIS KIT<—–
Freebies from me & doTERRA when purchasing this kit:
-$200 in FREE oils with qualified Loyalty Rewards Program order
––DEEP BLUE DUO PROMO- Free Deep Blue Rub & Deep Blue Touch ($94.67 value)
-Free Membership
-6 glass roller bottles to start making your own blends
-Access to private FB team support page
-Coaching and Wellness Consultation from me
HOME ESSENTIALS KIT: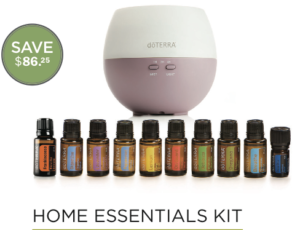 The Home Essential Kit – $366.57 | $275 (225pv)
Our Home Essentials Kit includes our most loved, wildly popular FULL SIZE single oils and blends!  This kit also comes with a FREE Petal diffuser which dispenses oils for up to 4 hours run time.  This kit is a great economical kit for those who are ready to get oils in their home right away!  Best thing is that with your free wholesale account, you can add to your wellness wish list as you need!
*Oils in this kit:
15ML Single Oils-Lavender, Lemon, Peppermint, Frankincense, Melaleuca, Oregano.
15ML Blends-Breathe, OnGuard, Digestzen.  5ML Blend: Deep Blue
—–>PURCHASE THIS KIT<—–
Freebies from me & doTERRA when purchasing this kit:
-DEEP BLUE DUO PROMO- Free Deep Blue Rub & Deep Blue Touch ($94.67 value)
-Free Membership
-Access to private FB team support page
-Coaching and Wellness Consultation from me
FAMILY ESSENTIALS KIT: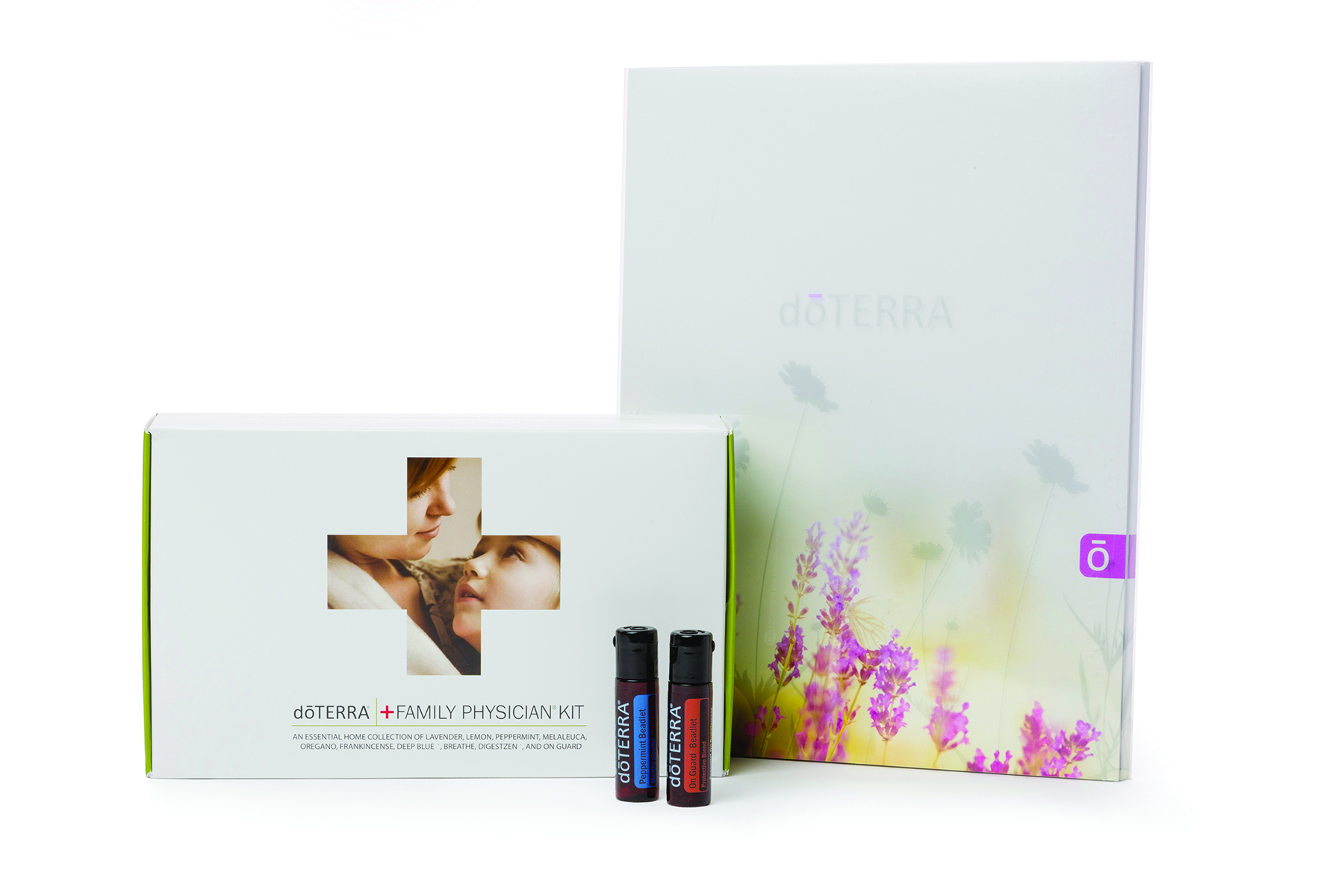 The Family Essentials Kit – $166.57 | $150 (110pv)
This is our introductory 5ml sample size kit that is great for personal use or travel.  This kit contains the same oils listed in the Home Essentials Kit, just 1/3 of the size.  If you are just starting out and want to sample a few oils on you and your family, then this is a great place to start.
*Oils in this kit: 5ML Bottles Lavender, Lemon, Peppermint, Frankincense, Melaleuca, Oregano, Breathe, OnGuard, Digestzen, Deep Blue
—–>PURCHASE THIS KIT<—–
Freebies from me & doTERRA when purchasing this kit:
-Free Membership
-Free Peppermint & OnGuard Beadlets
-Access to private FB team support page
---
So there you have it!! YOU'RE ALL DONE!!

You are educated, empowered and READY to get started on your journey in essential oils!
You will receive a confirmation email where you will have the ability to log into your account right away and take a look at ALL the amazing products we have to offer.
You are now a doTERRA Wholesale Member!
Here is a short video explaining some of the great benefits that you have right in store for you!
I look forward to sharing these natural solutions with you and will reach out via email shortly with some great resources!
Make sure to pop over to FACEBOOK and join the conversation!
Can't wait to talk to you soon!!
In health and happiness,
Rachael Dee