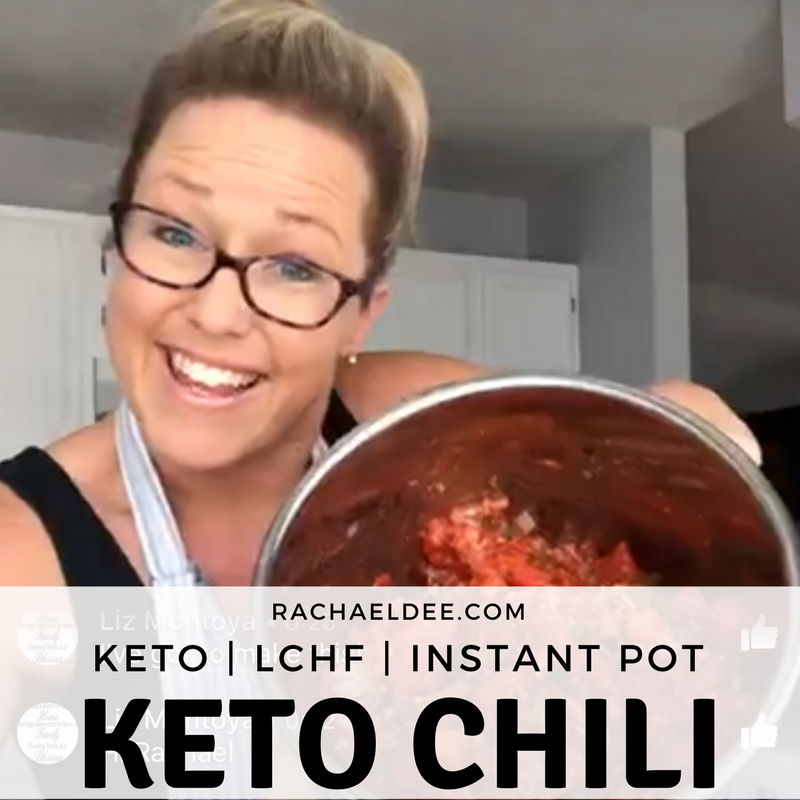 Come see how easy it is to make a KETO CHILI with the Instant Pot from one of my freezer meals! #thisishowweketo
With busy busy schedules, my mom and I took some time a few weekends ago to make some SUPER EASY freezer crock pot meals and they have been a LIFESAVER!  Toss in some protein, some veggies and some spices and VOILA.  SImple, affordable and delicious meals on the go that will only take you a few hours to make!
Here is the Keto/Paleo Chili that we made and are still swooning over!
KETO Chili
🌶
2lbs ground beef
1 diced red onion
3 diced carrots (optional)
3 chopped celery stalks
2 cans undrained diced tomatos
1 can tomato sauce
1/2 teaspoon salt
1/2 tsp pepper
Taco seasoning or chili seasoning to taste!!!
INSTRUCTIONS:
Label and date freezer bag FIRST.
Add all ingredients to freezer bag.
Once ready to prepare, place in fridge to thaw 24 hours ahead of time.
Once thawed, place in slow cooker on low for 6-8hrs.
If using an Instant Pot, use Chili setting and allow to start.
Top with cheese and sour cream and INHALE!
Grab your Instant Pot HERE —> http://amzn.to/2i96A9N