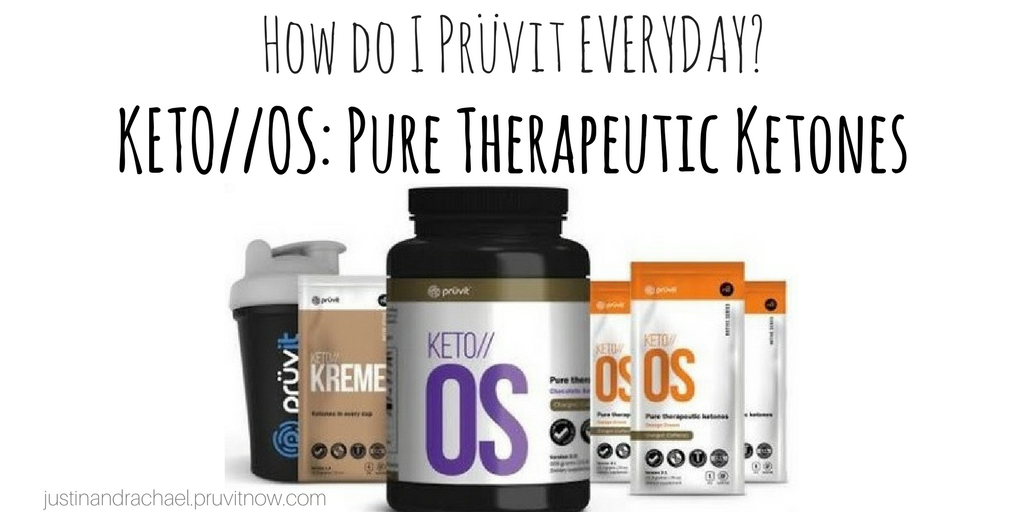 Whats all this talk about EXOGENOUS KETONES!?
Well my friends, if you are eating a Ketogenic/LCHF diet, you are already familiar with the incredible power of KETONES!
And if you eat ANY other way, have we got good news FOR YOU!
Ketones are a superior fuel source for the body than glucose!
WHAT THE WHAT!!?
Yup!  You heard me right!!  Lets go over WHY!
WHAT IS KETOSIS?
Ketosis is a metabolic state where the body's energy supply comes from KETONE BODIES in the blood.
This is in contrast to what we might be familiar with where the state of glycolysis is where glucose provides the enrgy source.  KETOSIS is characterized by serum concentrations of KETONE BODIES over 0.5mmol with low and stable levels of insulin and blood glucose.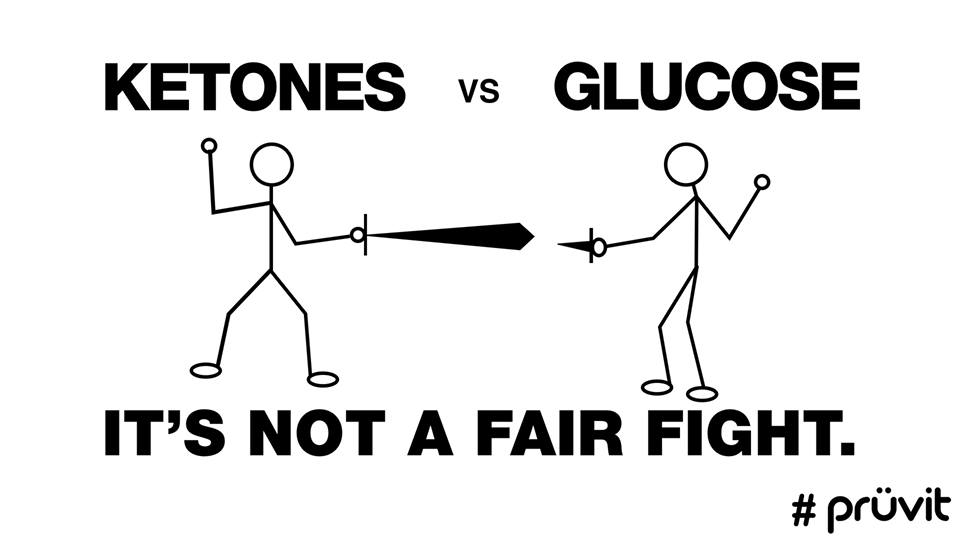 KETOSIS is in contrast to KETOGENISIS or Nutritional Ketosis, which is the production of ketones in the liver through the process where ketone bodies are produced as a result of fatty acid breakdown.  
KETONE SUPPLEMENTATION is simply a substitute for KETOGENESIS, but only bioavailability of ketones in the blood for cellular use can create ketosis.  Nutritional Ketosis usually begins at 0.5mmol and it is optimized in what many call "THE ZONE" between 2.0mmol and 3.6mmol.
For those of you with friends or family who are Diabetic, Nutritional Ketosis is NOT diabetic KETOACIDOSIS.  This is a serious and rare complication where uncontrolled diabetes can produce high levels of BLOOD ACID and ketones in conjunction with high levels of GLUCOSE, usually when blood BHB reached 5-6mmol or above.  As a Type 1 Diabetic, I can speak from experience that nutritional ketosis and low carb eating is a huge benefit for my blood sugar control and health.
KETO-ADAPTATION is the process of shifting your metabolism from dependance on glucose being your main source of energy to FAT BASED SOURCES being your fuel!  This fat oxidation increases as well as assisting your body in producing enough ketones that can be used as a significant source of FUEL!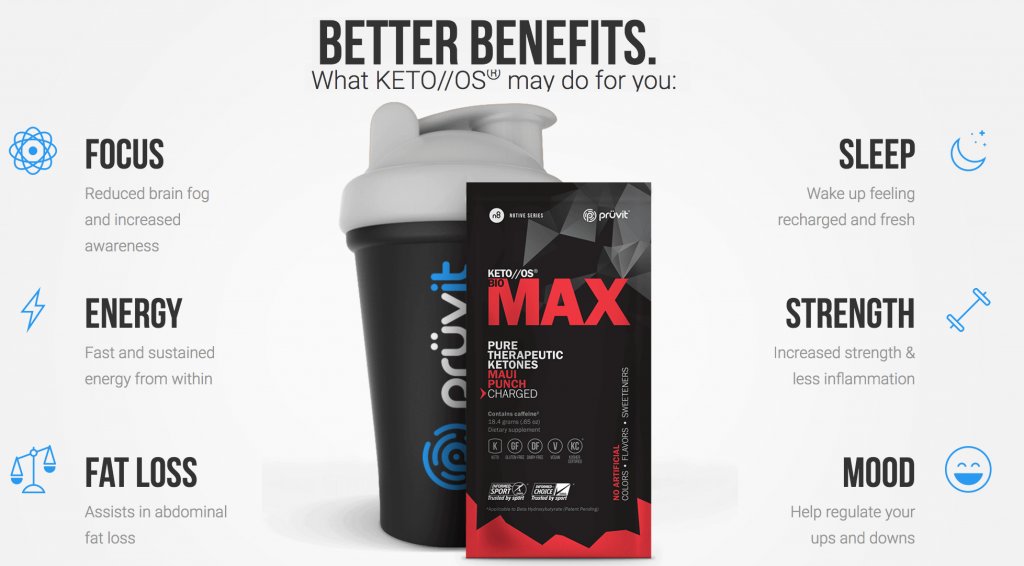 SO WHY Exogenous Ketones with KETO//OS?
"Keto//OS is your ketone operating system.  It is the First Therapeutic Ketone Supplement on the market. The proprietary blend is owned by Prüvit and is Dr. Approved, Lab Tested, University backed and the technology in Keto//OS is patent pending, developed by one of the most world renown Dr.'s and experts on Ketosis. Prüvit was the first company approved by University of South Florida to acquire the sub-license rights to use this patent pending technology.
It is a powder that you mix with 8-10 oz. of water. Within 59 minutes it puts your body into Ketosis. Prüvit owns the worldwide rights to Keto-OS. Keto-OS has a certificate of analysis for purity, consistence and efficacy.
Pruvit was founded by a simple philosophy: "MAKE PEOPLE BETTER."  Based on this core belief, the company set out to tackle the supplement world by creating the world's FIRST consumer-based ketone supplement drink, KETO//OS.
"Our vision is to help people discover how to upgrade your body and mind using the proven science of Bio-hacking and KETONES.  To help people enter a state of high performance every single day.  It is easier than it sounds.  We can PRUVIT.  Our groundbreaking technology will allow someone to think faster, have better focus and energy, laugh at food cravings, shed fat loss and LOOK GOOD DOING IT!"
Check out this short video to LEARN MORE!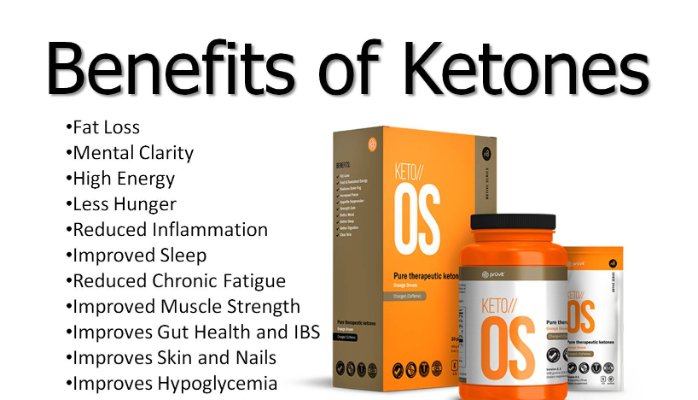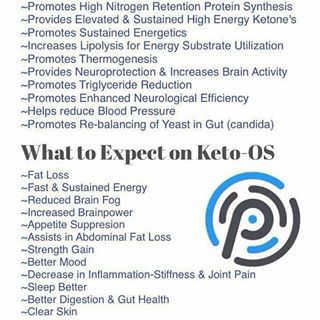 Do you want to experience the powerful benefits of what it feels like to be in Ketosis!!?
All you have to do is make your selection from the drop down link listed below and you will be taken directly to PayPal for your invoice!  Shipping typically happens within 3 business days and is FREE with purchase!
For a 5 or 10 day experience pack, select your option below:
5 Day: $30  Combination of: Orange Dream, Chocolate Swirl, Max Maui Punch & Keto Kreme
-With every 5 day you will receive our Hackers Guide, Recipe Guide and step by step email guide to maximize your experience.
10 Day: $60 Combination of: Orange Dream, Chocolate Swirl, Max Maui Punch & Keto Kreme
-With a 10 day, you will recieve the above listed as well as access to our "10 Days to Reshape/Reset YOU" Facebook Group!
-Group coaching, Zoom traning with specialist Dr Heather Cardin, recipes, meal guides and so much MORE!
*When stock is available, 10 day experiences will include Max Swiss Cacao & MAX Raspberry Lemonade!
 *For our Canadian friends, shipping and customs is an additional $10 for a 5 day and $15 for a 10 day. 
*For Australia, you can order a 15 day supply at justinandrachael.pruvitnow.com/au as we currently don't ship samples from the US.
GRAB YOUR 5 or 10 DAY EXPERIENCE BELOW!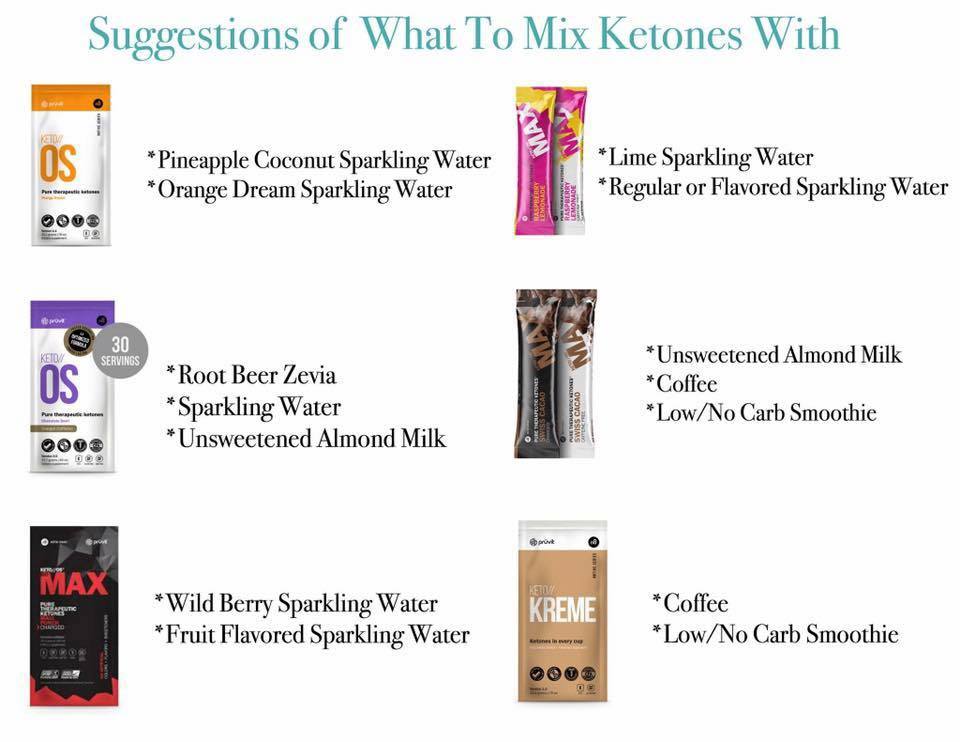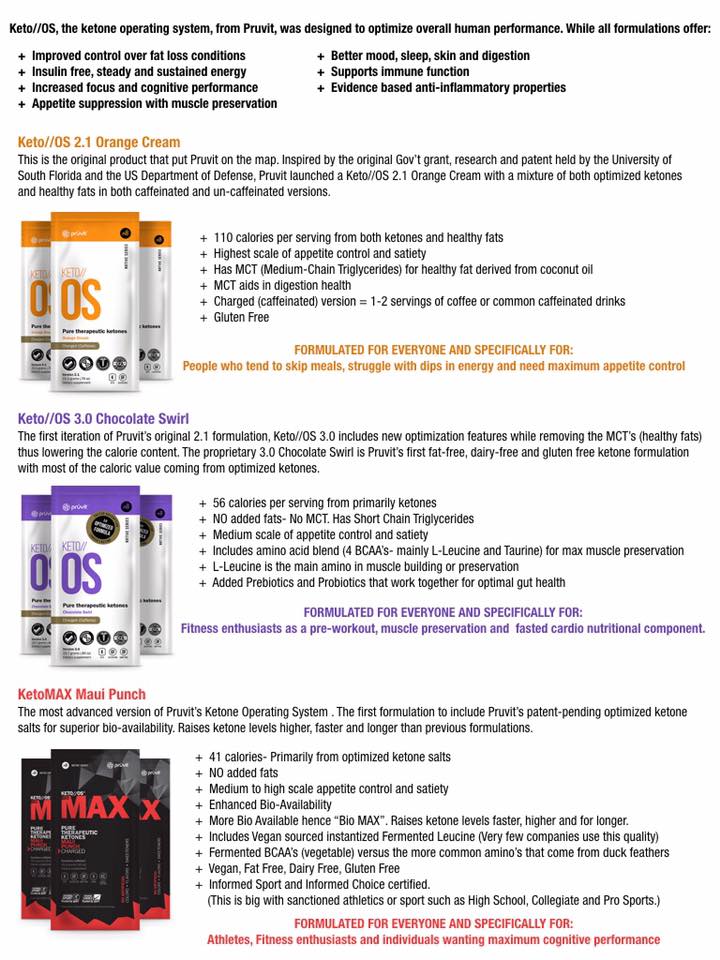 Disclaimer
These statements have not been evaluated by the Food and Drug Administration. Prüvit products are not intended to diagnose prevent treat or cure any disease. If you are under medical supervision for any allergy, disease, taking prescription medications or you are breastfeeding contact your medical provider before adding any new supplements to your daily regimen.