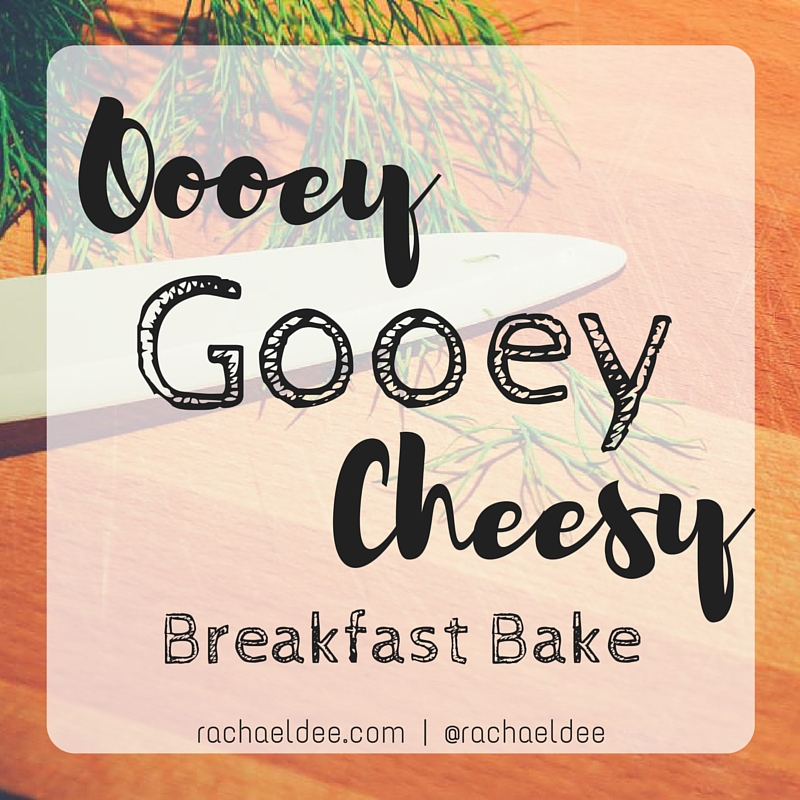 I love breakfast. LOVE IT.
We Are big breakfast believers in our house!
Yet on Saturday morning I wanted something warm, cozy and CHEESY.
(Mmmmmmmmmm cheese.)
So I looked through a couple of casserole recipes and whipped up this beauty!  (The hubs is already requesting I make it again!)
SUCCESSSSSSSSS!!! 😉
I affectionately call it my Oooey Gooey Cheesey Breakfast Bake!
So easy and the recipe is so versatile!!!
All the ingredients (except for the cheese) make this recipe Paleo friendly and is a great hearty meal for a cold winter morning.
I chose to include yummy sweet potatoes, veggies, sausage and eggs.  AND CHEESE!
I love the fact that you could easily swap out bacon, chicken, zucchini, tomatoes, squash, etc!  Sky is the limit.
My motto in any sort of cooking is to be flexible and versatile. I rarely follow a recipe to the dot, and always add lots of yummy spices. This recipe will NOT disappoint and is sure to be a family favorite!!
So here we go!
I started out sauteing a mixture of onions and bell peppers.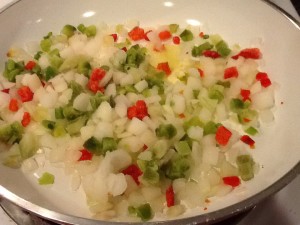 While those were getting the onions nice and toasty,I chopped up the sweet potatoes and spinach.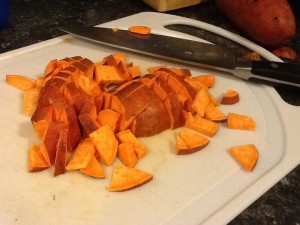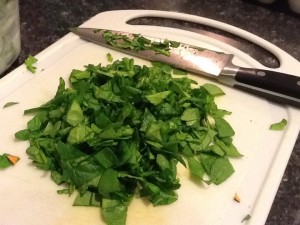 Next I boiled the sweet potatoes for 10 min (or until tender) on med high, then drained them one finished.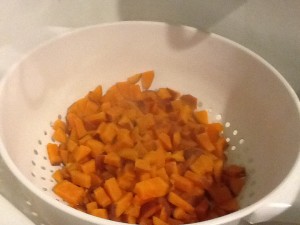 As the sweet potatoes are boiling, I started cooking the yummy, delicious, smells oh so good sausage!!!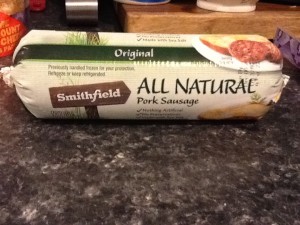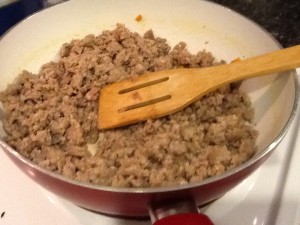 Once fully cooked, I added in the sweet potatoes and veggies, and mixed all up.
Doesn't that look DELISH!!?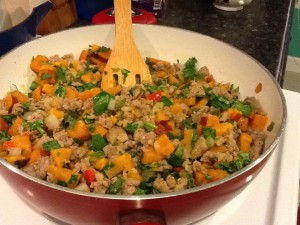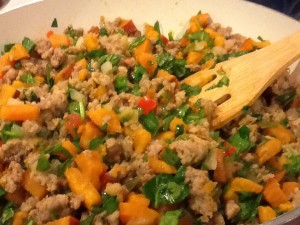 After that's all mixed up make sure you grease your pan with some coconut oil. This way it won't be permanently plastered to your lovely bake ware 😉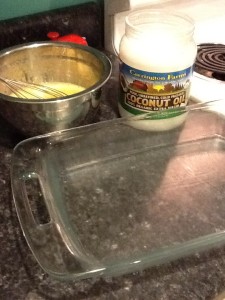 Once everything is ready to go, place the sausage and veggie mixture in the pan and smooth evenly. Then place the egg mixture all over the mix and stirred gently. (I beat the eggs with salt, garlic powder and fresh cracked pepper)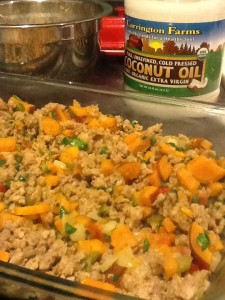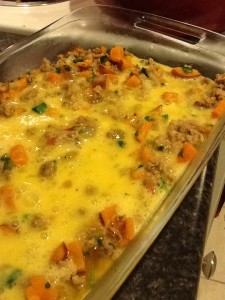 NOW. LETS TALK CHEESE. :)))
Depending on your choice of veggie mixture and favors you choose to season with, get creative on the choice of cheese you use!! Parmesan, Colby, jack or cheddar, GO NUTS!! We chose to use a Colby jack blend and covered the entire mixture with it.
Mmmmmm cheeeeeese….. Nom nom nom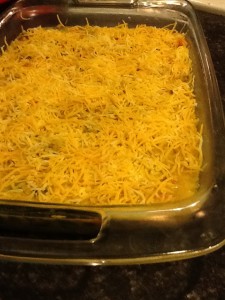 Pop it in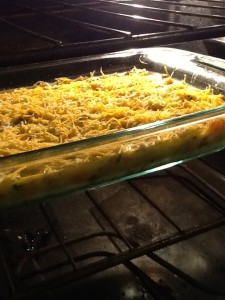 to the over at 350 for about 35-40 min and…
VOILA!!!!! Oooey Gooey Cheesy Breakfast Bake!!!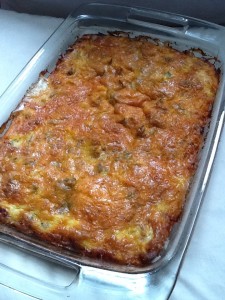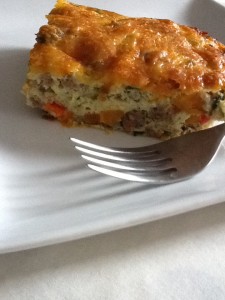 Well there you have it friends!!! Healthy for a low-carb lifestyle and PERFECT for weekends or CHRISTMAS MORNING!!
So simple & easy to make and you'll have plenty of leftovers!
I hope you enjoy this as much as I did (and my husband raving approval)
I would lover for you to join me for my next post on Clean Eating where I'll post my famous Almond Meal Meatloaf!!!
Let me know what you think of this breakfast and comment below your favorite early morning meal 🙂
Xox,
Rachael Dee
*Ingredients*
10-12 eggs
1-2 packages of all natural pork sausage
2 sweet potatoes
1.5 cups of chopped onion/bell pepper mix
2 cups diced spinach
1 tbsp coconut oil
Salt & pepper to taste