My life. IS. CHANGED.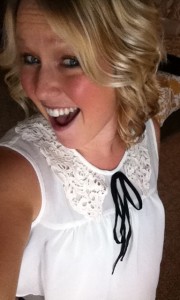 Seriously friends.  CHANGED!
If you are longing for something sweet and warm and yummy and delicious this is IT!!!
Gluten free!?  You bet!  No added sugar!?  ABSOLUTELY!
Everything here is 100% all natural and so so so good for you!  The cookie and I have NEVER gotten along.  His enticement caused me to overindulge, binge and be ridden with guilt… NOT ANYMORE!!
These are perfect to keep in your purse, as a mid day snack, great for breakfast on the go and are SO versatile!  Get creative with your ingredients!  Dark chocolate chips
And again, the base ingredient that makes it so wonderful is my BFF Almond Meal!!!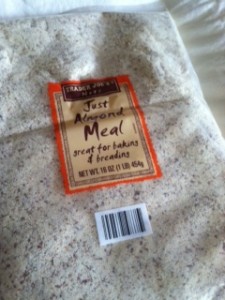 I am having such a blast finding new ways to use this WONDERFUL ingredient!
(Have you checked out my almond meal baked chicken HERE!!?  Made with Almond Meal!)
Ready to give it a try!!?  Here we go!
RECIPE:
2 bananas, mashed
1 cup of almond meal
3/4 cups of crunchy peanut butter (you can also use almond butter!)
1/2 tsp baking soda
1/3 cup raw chopped walnuts (or almonds, cashews, pecans… go cray!!)
1 apple, finely diced
1 heaping TBS cinnamon
*Want to switch it up!!?  Add 1/2 cup dark chocolate chips for a yummy chocolaty treat!
* Craving a holiday flavor!?  Replace 1 banana with 1/2 cup of pumpkin!
*Add 1/2 cup of unsweetened shredded coconut!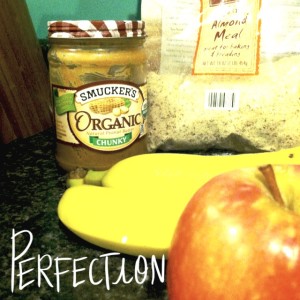 Prep Time: 10 min
Cook Time: 15-17min
1.  Preheat oven to 350
2.  In a medium size mixing bowl, mash the two bananas
3.  Combine the almond flour, crunchy peanut butter and baking soda, mixing very well.  Using a hand grater, grate the apple and combine to mixture.  Finely dice the walnuts with a hand chopper or food processor and mix in well.
4.  Add cinnamon to the bowl and mix well.
5.  Grease 2 cookie sheets with a thin layer of coconut oil and heap 1/4 cups measurements of the cookie mix onto the sheet, roughly 1 inch apart.  (The consistency of the mix will be smooth, different than a "regular" cookie, but don't be alarmed, they turn out great!)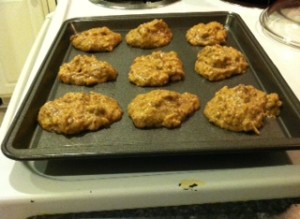 Bake for 12-15 min and check edges of cookies till they are just a touch golden brown.
Be careful at this point, because they will turn on you and burn quick!
 You should get about 18 cookies out of this batch!
Today I added raisins to my mixture and it was DELICIOUS!!!
BEHOLD! The Almond Meal COOKIE of glory!!!

We hope that you LOVE these cookies and inhale them like we did 😉 They are great as snacks the next day and almost remind me a bit like banana bread once they have sat for a day or two! To maintain optimal freshness, place in an airtight container and place in the fridge!
Have a WONDERFUL WEDNESDAY and Live, Love and EAT HAPPY!!!
xox, RD