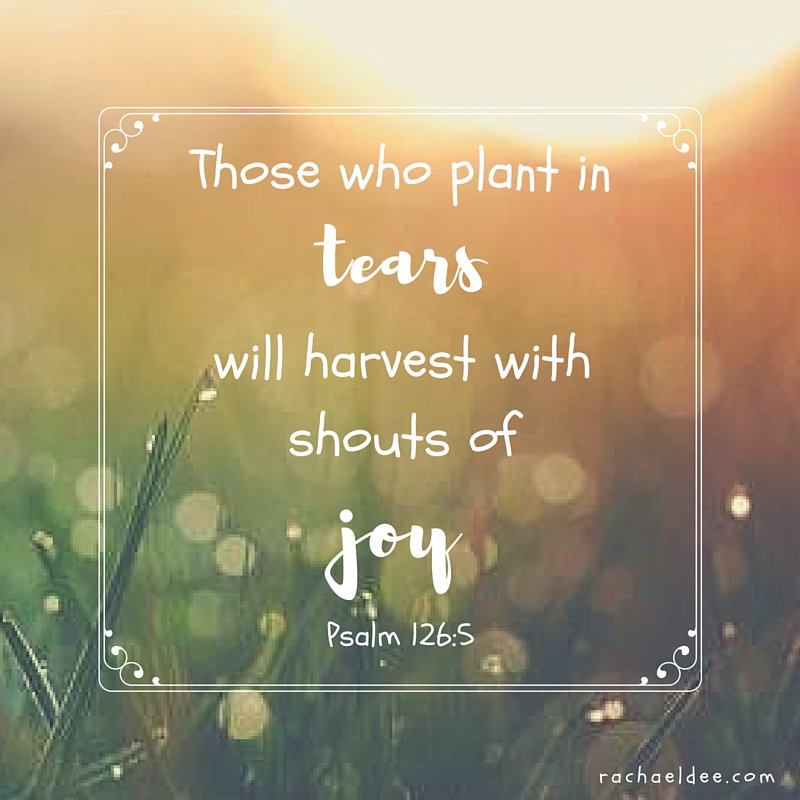 Some seasons come with joy.
Other seasons come with pain.
Heartache.
Challenges.
Grief.
Yet in the midst of it, hope remains firm.
Constant. Brilliant. Beautiful Hope.
And hope does not put us to shame, because God's love has been poured out into our hearts through the Holy Spirit, who has been given to us.
-Romans 5:5
For us, these challenges have not been easy the past few months.
Yesterday I celebrated my first Mothers Day…
Two months ago today, on March 9th, our precious first baby went to be with Jesus.  Only a few short weeks after we found out that we were pregnant, the pain of miscarriage swept in like a flood.
A silent pain that so many women walk through, yet rarely talk about.
The loss of an unborn child.
Death. Grief. Aching.
To be honest, I imagined my heart to spiral into depression.
To lose heart and forget faith.
Yet something amazing happened.
I leaned into the pain and let Jesus simply hold me.
Waves of sadness and grief washed over me in the days and weeks to follow and instead of numbing out, I let my heart FEEL the sadness.
Through this process, I FELT GOD DRAW NEAR.
I wasn't afraid to be honest with Him. To sob so deeply. To let Him know my pain.  I chose to NOT turn my face from Him, but see that He was sitting with me in my sadness.
It was deeply comforting to know that He was with me…
My husband was given a beautiful picture of our baby with Jesus, in perfection… praying for us.
This picture the Lord gave him has graced my heart with such hope.  My amazing, wonderful little baby has a greater knowledge of God than I have ever experienced in a lifetime.  How beautiful His mercies are to our hearts.
Its been 2 months and my heart has felt that sadness sweep over me this week as Mothers Day approached.
I let the tears flow freely and chose not to stuff my pain.
We celebrated, because we know that tiny, little life began at conception and forever we will be parents.
It was important to acknowledge the sadness and let the tears come.
Today I embrace the promise of HOPE.
Hope that I AM a mother.
Hope that I will be with my child for all eternity.
Hope that there is an age to come with no more death, no more sorrow, no more tears.
Hope that in the end, we will be united with God forever.
"He will wipe away every tear from their eyes, and death shall be no more, neither shall there be mourning, nor crying, nor pain anymore, for the former things have passed away."
-Revelation 21:4
I am a mother… one of the greatest dreams of my heart.
I am a fighter… waiting and hoping for the restoration of all things.
I am a lover… trusting in the process and beautification pain brings.

I will not allow despair to steal the HOPE He has given me.
Hope rests and remains in the age to come and I will always lean into that grace.
For those of you who have lost precious babies, or the pain of infertility, and felt the sting yesterday, know that you are not alone and that I am praying for your heart, mind, emotions and body.
You are beautiful and you are loved fiercely by your Heavenly Father.
I pray you feel His affections resting on you today.
xox