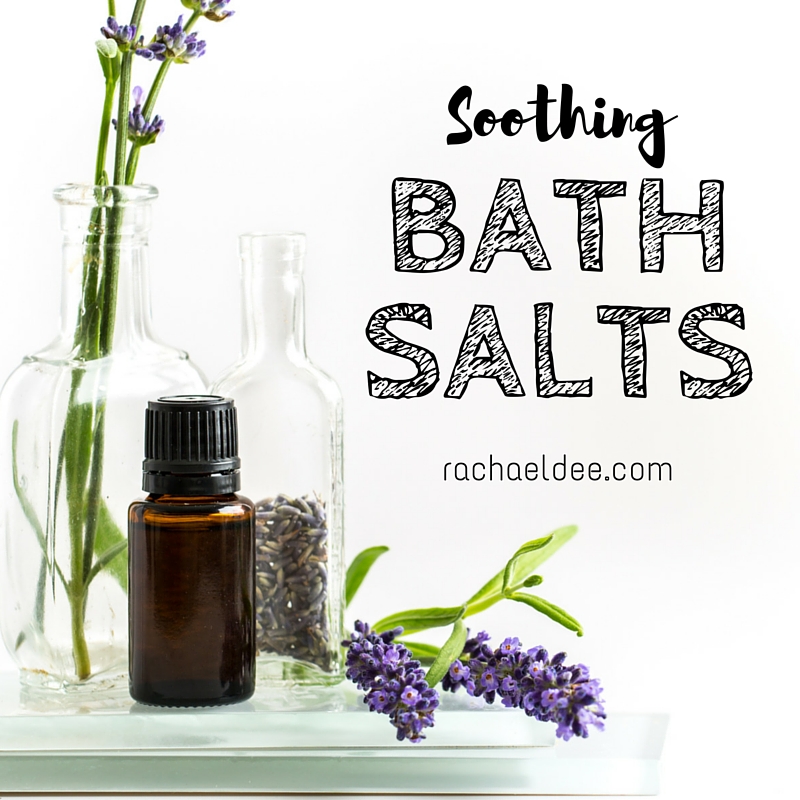 We all know the amazing, soothing, relaxing benefits of a HOT BATH at the end of the day…
But add some Epsom salts for muscle relaxation and a few drops of essential oils to soothe those achy muscles and you will be swooning for sure!  Here's my EASY-PEASY recipe that I make weekly!!!  I am sure you will never take a bath the same way again!
Soothe Your Stress Away-
Rosemary Lavender Moisturizing Bath Salt
What you need:
3 cups Epsom salts (to soothe muscles)
2 cups sea salt
1 cup baking soda (to soften skin)
5–10 drops Rosemary & Lavender essential oil
Purple soap coloring (optional)
Mixing bowl and spoon
Directions:
-Mix together Epsom salt and sea salt, breaking apart any clumps with spoon.  I prefer using a whisk to mix thoroughly.
-Gradually add essential oils, mixing thoroughly. Depending on the intensity you prefer, feel free to add an additional 5-10 drops.
-Add coloring until you've reached your desired color level, making sure to mix well
-Stir in baking soda; continue mixing.
-Add mixture to mason jars and keep stored in your bathroom for easy access.
-Add about a cup to running water for a nice, relaxing soak.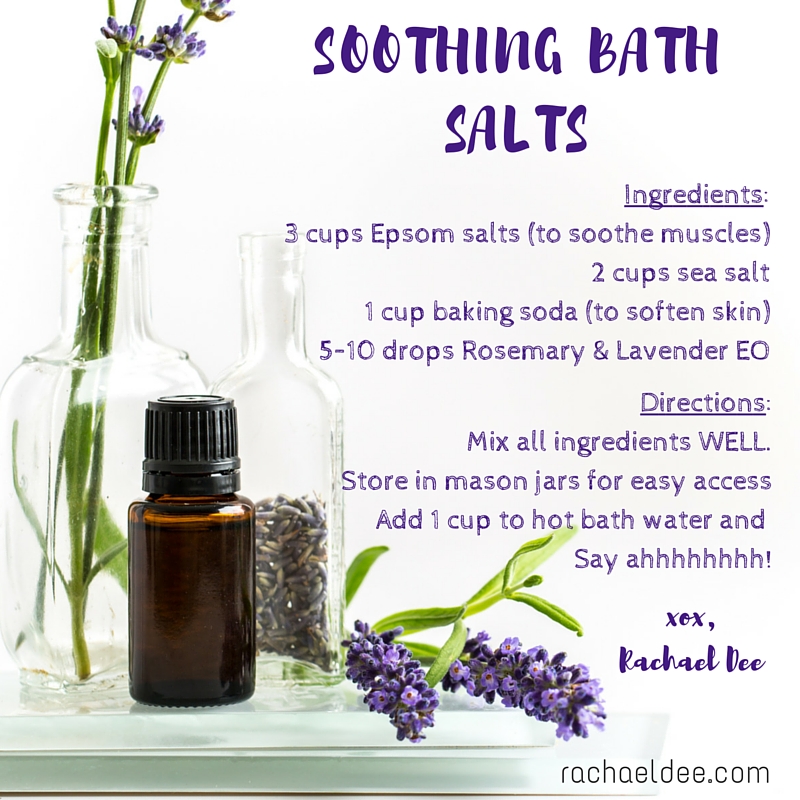 Some of my favorite combinations are Lavender and Wild Orange, Frankincense and Cedarwood, Protective Blend for immune support and Respiratory blend for those seasonal threats!
Your options are endless!  Have fun and GET RELAXED!!!
xox,