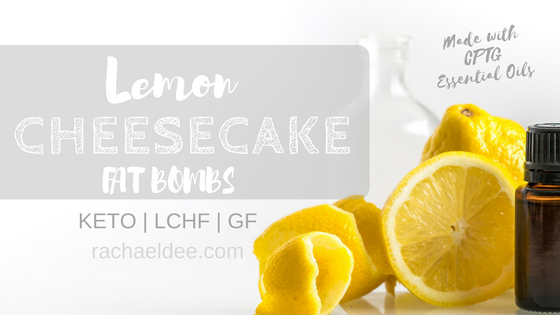 Lovely, Lively LEMON!
This my friends is one of my FAVORITE fat bombs for its bright and zingy flavor!
With the use of organic lemon juice and essential oils, this is by far the tastiest and happiest of snacks!
If you are new to the KETO world, fat is your friend and FAT BOMBS are your besties!!
When you are focusing 70% of your calories coming from FAT, it can often be hard to reach those numbers.  Thus, meet your new sweet treat!  Fat bombs are so easy to make and stay in the freezer for weeks (if they even last that long!!)  You can go from fruity to chocolaty; savory and sweet!  Most have some inclusion of coconut oil, grassfed butter and cream cheese.
Mmmmm.  Cream cheese!
For these fat bombs you can use a handheld mixer OR a KitchenAid!
I just got my beautiful KitchenAid for my birthday and I'm in LOVE!
This recipe is a great base for MANY different fruit or essential oil combos that you can try.  I LOOOOOVE a ton of flavor, so make sure to have fun and play around with your ingredients.  I always see recipes as a structure meant to be explored 😉  It can often get me into trouble with baking though!
Throw me a shoutout and let me know how much you LOOOOOOVE these babies!
Make sure to use the hashtag #thisishowweketo and post your creations to social media!
xox,
Rachael Dee
INGREDIENTS:

3TBS Lemon Juice

4 drops doTERRA Essential Oil (Optional)

8oz softened Cream Cheese

4TBS softened Grassfed Butter OR Coconut Oil

3TBS Swerve (erythritol sweetener) OR 10 drops liquid Stevia

1TBS Pure Vanilla Extract

 

DIRECTIONS:

1. Combine ALL ingredients in large mixing bowl.

2. Blend on med/med-high with electric mixer till smooth consistency

3. Place candy mold onto cookie sheet for stability

4. Spoon mixture into candy molds OR mini muffin cups

5. Place tray into freezer for minimum of 30min

6. Remove from candy mold after hardened and DEVOUR!

7. Store in air-tight container