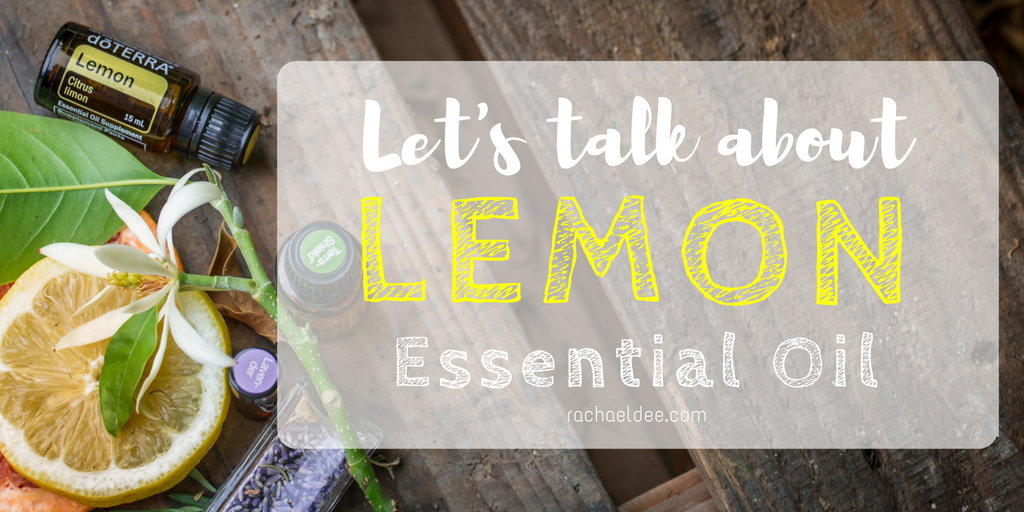 Want to know what one of the TOP SELLING essential oil is!?
HELLO LEMON!
Meet your daily dose of sunshine!
Lemon has TONS of benefits and uses and is an amazingly powerful cleansing agent, naturally purifying the air and surfaces.  Looking for a non-toxic cleaner that is safe to use throughout the home?
GRAB SOME LEMON!
One of my favorite ways to use Lemon DAILY is by adding 1-2 drops in my water to add a healthy and delightful boost throughout the day!*  Many people love to use this beautiful oil added to food, enhancing the flavor of so many yummy dishes!  Lemon is an oil that is safe enough to take internally and provides natural cleansing benefits, supporting the digestive system as well as boosting respiratory function.*
Lemon is also a FANTASTIC oil to diffuse as it blends with so many other oils!  It is an uplifting, bright, happy and awakening oil that boosts your mood and brings that inner HAPPY!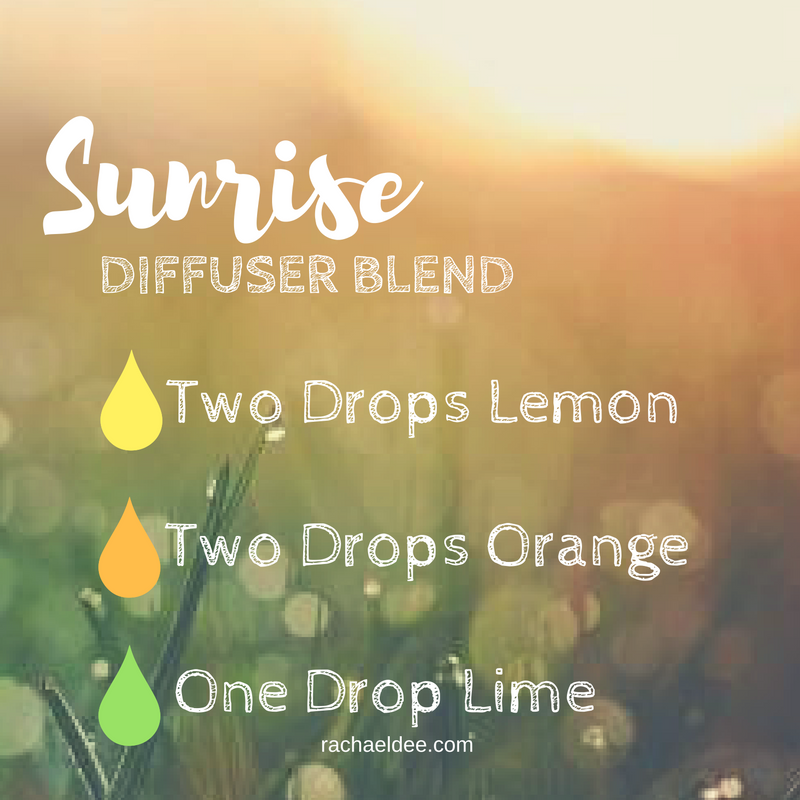 USES:
– To assist with occasional seasonal/respiratory support, you can take 1-2 drops internally.*
-For a safe and easy non-toxic cleaner, add 10-20 drops of lemon essential oil into a spritzer bottle and fill with water.  Shake well and use on counter tops, bathrooms, floors and hard surfaces.
-Lemon essential oil makes a great furniture polish.  Add 1-3 drops to pure olive oil and apply with a damp rag.  This cleans and protects your furniture while creating a natural shine that lasts!
-Lemon is an amazing oil to get rid of sticky messes!  Place 1-2 drops onto damp rag and rub onto surface.  Perfect for stickers, kitchen clean up, oil and grease.
-Saturate a hand towel in a mixture of lemon and water then ring till damp.  Use on leather furniture of other leather surfaces to preserve and protect material.  Remember a little oil goes a long way so start out with a few drops at a time.
-Diffuse daily to boost mood and release a natural HAPPY!
DIRECTIONS FOR USE:
–Diffusion:  Place a few drops in diffuser of choice and breathe in the benefits throughout the day
–Internal: Place 1-2 drops in 10-12oz of water and drink. (Make sure to use GLASS and not plastic!)  You can also place 1-2 drops in an empty gel capsule for internal support.*
–Topical:  Apply a few drops to needed area and dilute as needed with a carrier oil to minimize potential skin sensitivity. (See additional safety precautions below)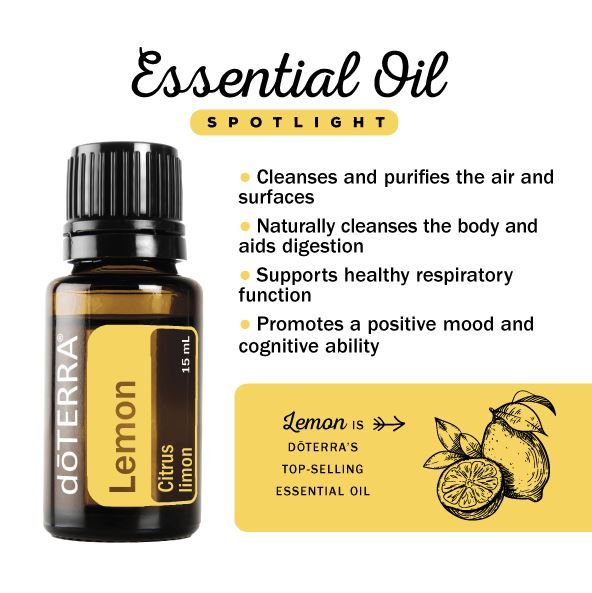 LEMON: Citrus limon
APPLICATION: Aromatic | Topical | Internal |
Neat (skin sensitivity minimal & no need for dilution)
PLANT PART: Lemon Rinds (peel)
EXTRACTION METHOD: Cold pressed/expressed
AROMATIC DISCRIPTION: Clean, fresh, citrus, bright
MAIN CHEMICAL COMPONENTS: Limonene, B-pinene, y-terpinene
Comment below with ONE WAY you want to try using Lemon Essential Oil in YOUR home!
Are you ready to feel great and help your kids feel good too!?
I want to help you get started with these amazing oils TODAY!
CLICK HERE and lets go!
As always, HAPPY OILING!!!
*These statements have not been evaluated by the Food and Drug Administration.  This product in not intended to diagnose, treat, cure, or prevent any disease.
**This oil could have a possible skin sensitivity.  Keep out of reach of children.  If pregnant, nursing, or under a doctor's care, always consult with your physician.  Avoid contact with eyes, inner ears and sensitive areas.  After applying topically, avoid sunlight or UV rays for up to 12 hours.
XO,