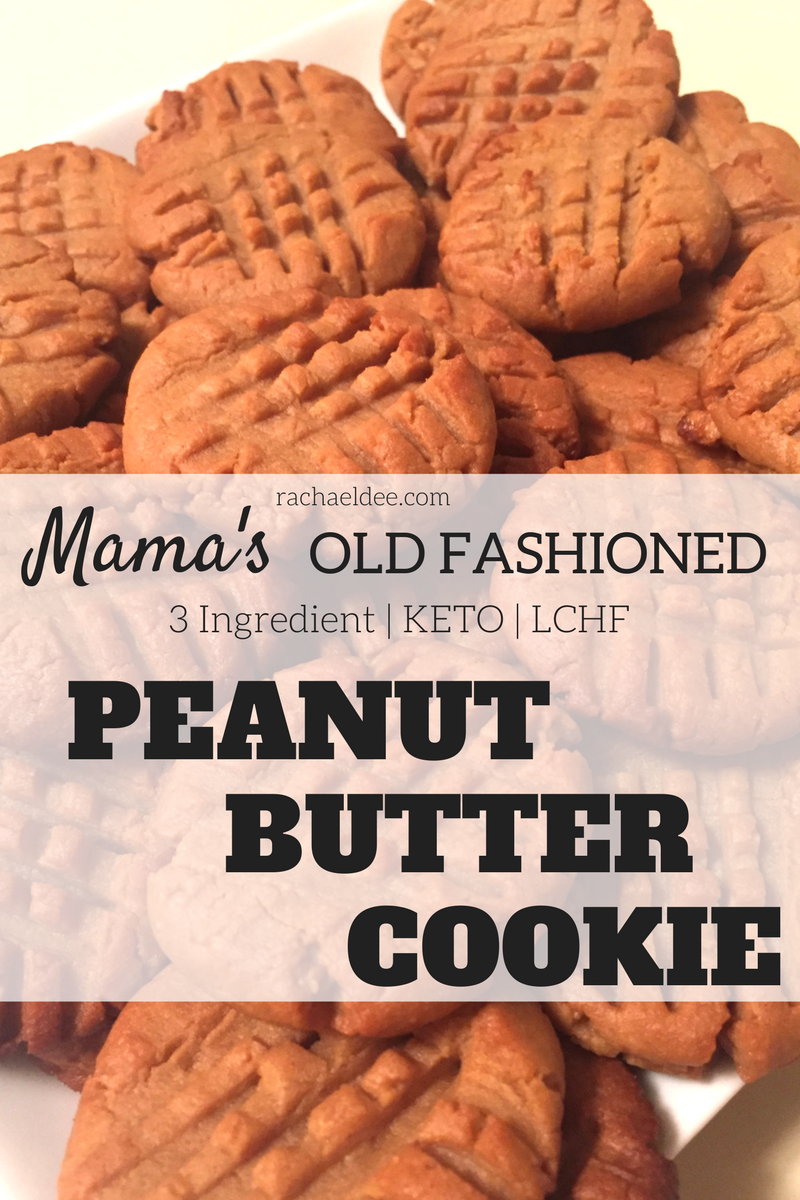 Peanut Butter.
Lets be honest… Peanut Butter is LIFE!
Remember those delicious peanut butter cookies mama used to make and stick those cute little Hershey Kisses in the center?
Well meet the KETO/LCHF super yummy, delicious, amazing 2 carb version!
And the best thing is that there are ONLY 3 ingredients!!!
INGREDIENTS:

1 cup no sugar added Peanut Butter (or any nut butter)

1/2 cup Swerve (erythritol sweetener)

1 egg

DIRECTIONS: 

1. Preheat oven to 350 and gather your ingredients

2.  Combine ingredients into large bowl and mix till combined (I love using my KitchenAid)

3. Once mixed, roll the cookies into 1 inch balls and place on cookie sheet

4. Press down 2x with forl to create that classic Mama's cookie look

5. Bake into oven for 10-12 min, until edges are golden brown

6. Remove from tray and let cool before you INDULGE!

MACROS PER 1 INCH COOKIE:
*dependent on ingredients. To find macros, take total and divide by number of cookies

Calories- 100

Fat- 9g

Protein- 4g

Net Carbs- 2g

15 Cookies   

Prep Time 5min

Cook Time 8-10min
We have also made these with Almond butter and they turned out equally delicious but lets be real… Almond Butter can be a little pricey.  I make double or tripe batches of these bad boys and they are great in the morning with coffee!  Have fun with other nut butters (I am so sorry for those with peanut allergies!! *tears)
Make sure to comment below with YOUR favorite combo and use the hashtag #thisishowweketo so I can see your DELISH ingredients on social media!  HAPPY KETO!
xox,
Rachael Dee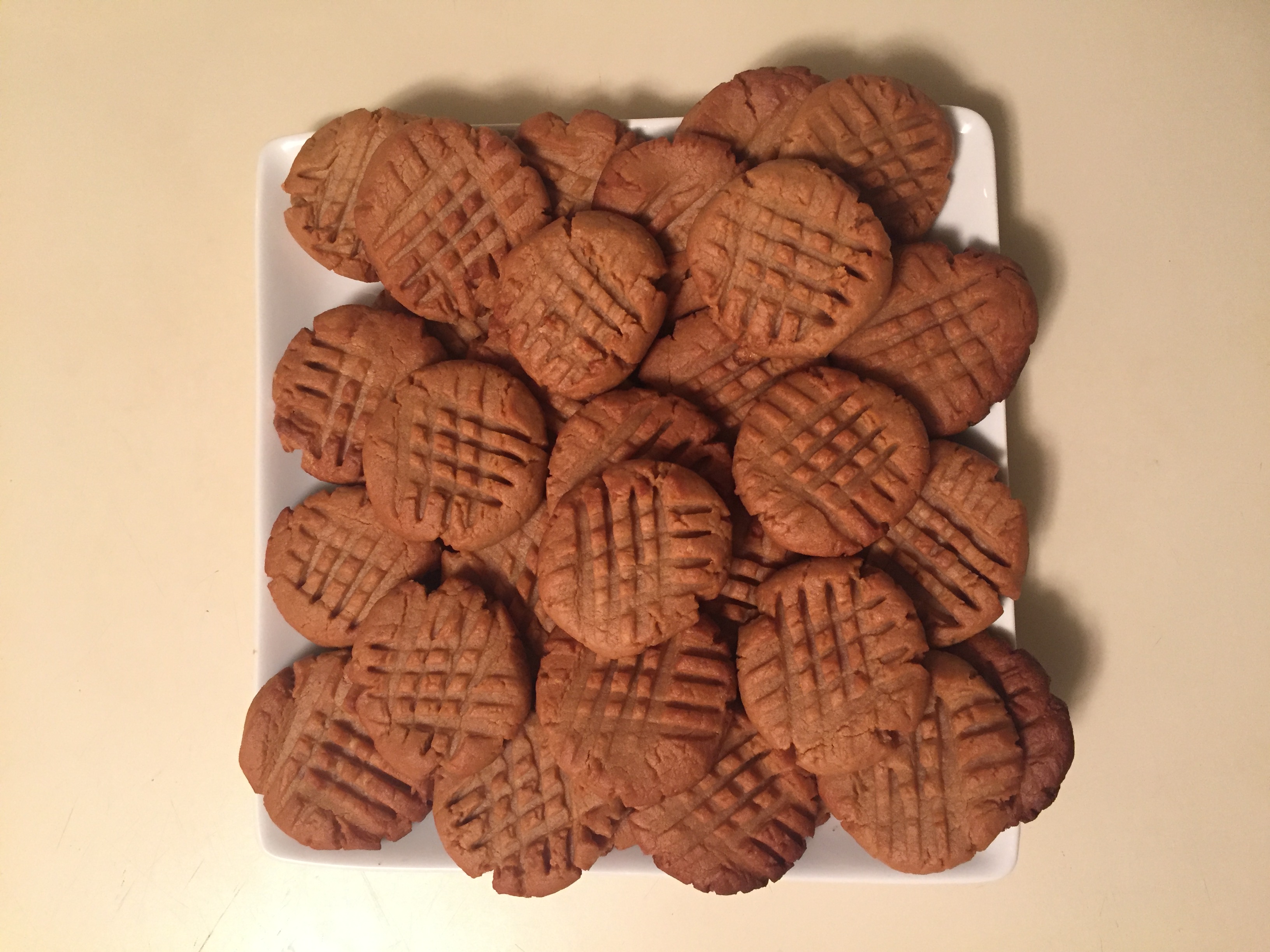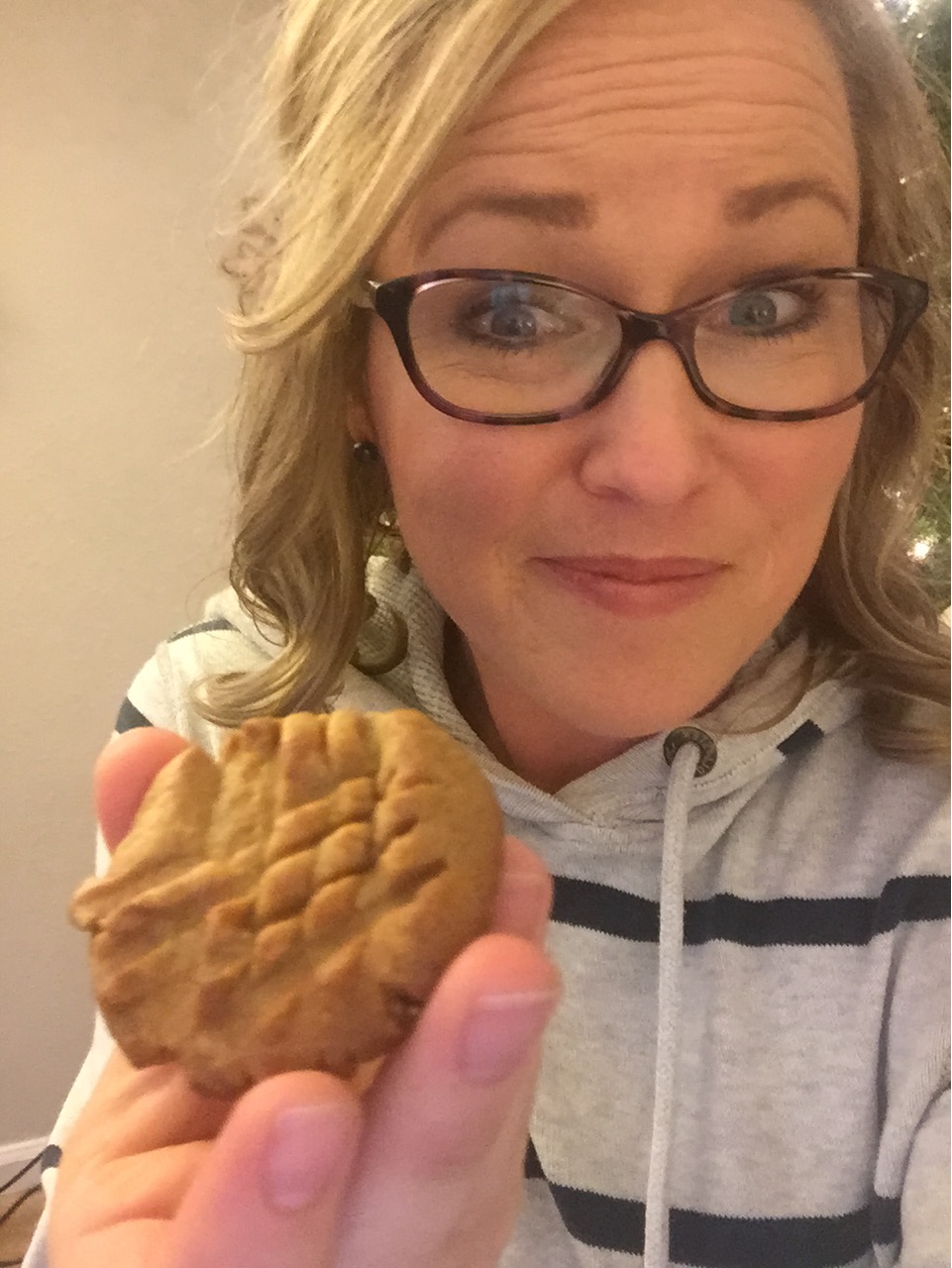 Have a recipe question or yummy suggestion?  Make sure to comment below!  We respond daily and love the feedback!
Ready to learn how you can get started with Ketogenic Living!?